Winning Hand: Our Thoughts on SharePoint Conference 2014, Las Vegas
by Russ Edelman on March 19, 2014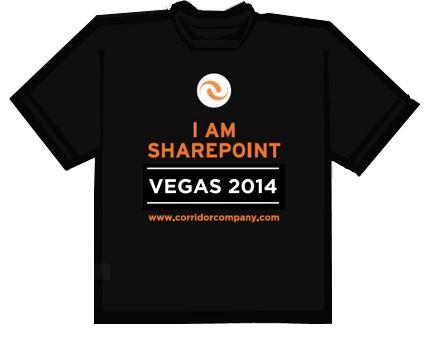 Corridor Company participated in Microsoft's SharePoint Conference 2014 (SPC14), March 2-6, 2014, at the Venetian Hotel, Las Vegas, Nevada. How was the conference? What were the stand-out sessions and key takeaways? Here are some thoughts from the perspective of Team Corridor…
Russ Edelman, CEO, Corridor Company
The keynote presentation set the stage for the rest of the conference on three key fronts. First, Microsoft's move to the Cloud and specifically, Office 365 and Azure, is a critical path for Microsoft. This focus sets the stage for a much more agile rendition of the company. Second, they are keenly focused on the user experience and making information as relevant as possible for each respective consumer. Third, the transition to using SharePoint and/or Office 365 as a critical business platform is very real, and organizations of all sizes are betting the bank on Microsoft. The conference and SharePoint's continued success are well-aligned with Corridor's laser focus on SharePoint as a mission-critical platform. This allows us to plan for and evolve our product roadmap in accordance with our conference findings. An important note shared by key Microsoft executives is the transitioning role of SharePoint IT Pros. With the aggressive movement to the cloud, expertise related to the build-out of SharePoint farms and other related "infrastructure" tasks will be less in demand. This should be considered from a career-planning perspective.
Aaron Cutlip, CTO, Corridor Company
There were many sessions that focused on the tools and technologies needed to build applications for SharePoint 2013 and Office 365. While many of these sessions had some overlapping content there was a different focus to each and different examples that really allowed the audience to understand and learn how to build these apps. In particular, session SPC385 "Building SharePoint Apps with Windows Azure Platform as a Service" by Kirk Evans really stood out as a great example of how powerful the new cloud-based development model is and how this is changing the way applications are built. The tools and combination of Office 365 and Windows Azure allow developers to focus on creating solutions without having to worry about the server infrastructure and performance constraints that normally require a lot of consideration. The ability to simply change some settings on the dashboard pages to scale an application on a global scale is truly amazing.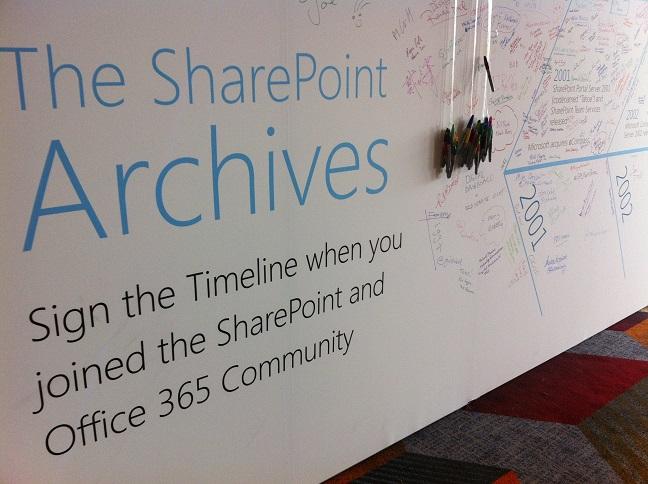 Obviously there were a lot of technical details from the sessions at SPC14; however, the most critical point learned is around Microsoft's commitment to its cloud strategy. There were literally no sessions that I am aware of that focused on on-premises applications. In the future it would not surprise me to see a release of SharePoint that is only available online.
The moves to cloud-based applications and data hosted in the cloud are significant shifts in the industry that open a new wave of opportunities for businesses to build new tools and software. Smaller companies that are more agile in their ability to deliver high-value software quickly can grab and hold market share typically held by more traditional software companies. The move to the cloud allows both small and large companies to invest in software and services as opposed to complex hardware and network infrastructures. Instead large capital expenditures companies can incorporate subscription costs into a predictable operating budget. Additionally, companies can take advantage of the expert knowledge Microsoft has around how to properly manage and maintain the environments and software without having to train personnel or spend valuable IT budget in order to do this.
Bob Long, Corridor Company
One standout session was SPC2015 "Introducing Codename Oslo and the Office Graph" presented by Ashok Kuppusamy and Cem Aykan. Microsoft is using the Office Graph technology to reinvent search and discovery with a new user-focused tool code-named Oslo. The tool works like a network where it actively seeks and displays information from multiple sources that is relevant to the active user. Information is beautifully displayed in Oslo using a "card" like metaphor where each "card" has a picture, title, and summary, so that users can quickly grasp the importance of the information. Users who are interested in the information click on the card to get additional details, no matter where the data resides. Oslo is fully security-trimmed so that users see only information that they have access to.
This technology has the potential to change the classic browse-and-search-for-information paradigm to a new model where the information finds appropriate users. This shift could have a major impact in the way contract managers receive contract information. One can imagine leveraging these technologies to deliver relevant contract information to business users without their having to seek out the information. It would be like getting the "Contracts Daily" newspaper where information is always fresh and relevant to each user.
Anh Hoang Nguyen, Senior Developer
The most impressive session to me was SPC385 "Building SharePoint Apps with Windows Azure Platform as a Service" presented by Kirk Evans. It showed how to properly and quickly develop a SharePoint/Office 365 app, taking advantage of Windows Azure. Kirk did a very good job giving us a hands-on demonstration and also went deep, explaining what capabilities Windows Azure has to offer.
SharePoint developers can appreciate the power of Windows Azure. In my mind, SharePoint apps with Windows Azure is a deadly combination. Windows Azure frees developers from the burden of maintaining infrastructure. Developers can deploy their application and the rest (scaling, availability, etc.) will be taken care of by Azure. This lets developers focus on delivering innovative solutions that can be leveraged around the world.
Dermot Whittaker, Sales Support Manager, Corridor Company
Christina Ryan, Project Manager, Corridor Company
Our view from the Exhibit Hall: interest in and commitment to SharePoint by attendees, session leaders, and sponsors alike. SharePoint is a platform for cooperation, after all, and the conference community seemed to be all about learning. Any user could strike up a conversation on an aspect of SharePoint outside his or her area of expertise and come away informed, excited, and ready to explore and learn more. During session breaks and special events (including the Welcome Reception on Sunday, Club SPC on Monday, Las Vegas Motor Speedway Attendee Event or Tuesday, and Ask the Experts on Wednesday) the exchange of information with attendees was easy and relaxed. Not surprisingly, we spoke to many business systems analysts and managers about Corridor's Contract Management Business App for SharePoint – CM[.app] -- and Corridor's various Extender Apps, including our Integrate[.app] for SalesForce. WE had some eye-opening conversations with SharePoint developers, introducing them to Corridor's SharePoint Process Engine that allows users to readily configure custom conditions and actions within SharePoint without the extensive, time-consuming coding normally associated with these efforts.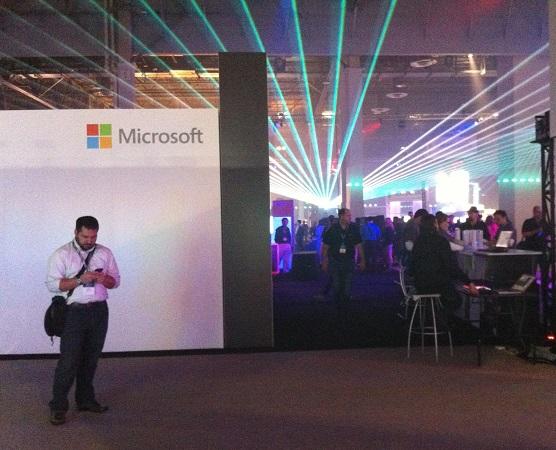 A high-point for Corridor Company occurred on Day Four of SPC14 in the Partner Theatre session "British Telecom Improves Business-Critical Contract Management Processes with CM[.app]." In this case study, Corridor's CEO Russ Edelman described BT's use of CM[.app] to provide BT with critical contract management functionality to readily access their LOB data, improve decision making, and reduce business risks.
A Microsoft Gold Partner, Corridor Company is also a member of Microsoft's Business-Critical SharePoint program which highlights uses of SharePoint for business-critical purposes.
Speak with Sales
Our Contract Management Specialists have no less than 10 years' experience helping clients address their contract related challenges. We'd love to help you, too!
Get Started