The Contract Management Software Selection Process And The Value You Add As CIO
by Russ Edelman
As CIO or a senior-level technical representative for your organization, you may find yourself helping your contracting, legal, and/or procurement team as they select a Contract Lifecycle Management (CLM) product. In today's world, there are a large number of contract management solutions options available and it is here where your background can add a unique perspective as the team drives forward with the evaluation process.
While the emphasis of this article is to articulate key technical factors that a CIO would have specific knowledge on; it does not dismiss other valuable experiences that can be shared with the CLM team such as Business Requirements Methodology, Budget Management, and Change Management. To this end, the importance of your contributions as CIO can often convert a project from a "Technical Success and Business Failure" to a "Technical Success and Business Success"; an achievement that is not always realized for many contract lifecycle management projects. .
From a trending perspective, it is worthy of noting how the profile of CLM initiatives within organizations has continued to evolve and this can be evidenced by the recent directional and name change for #IACCM to #WorldCC. Per my LinkedIn Post, the emphasis of this directional change is well-aligned with the heightened support for CLM projects by CIOs. .
The four technical areas that we typically seeing CIOs assist with when helping an organization make contract lifecycle management software/platform selection include the following:
Purpose Built CLM Tool Vs. Add-On Module CLM Tool
While there are several paths that contract management software vendors have taken for the development of CLM capabilities, the two most common paths available in the marketplace are "Purpose Built" solutions which are optimally designed for CLM functionality vs. add-on modules provided by ERP, CRM, Helpdesk, and other such semi-related platforms. Purpose Built; consistent with other business applications, will provide a richer set of functionality for the intended purpose, a vendor focused on solving CLM specific challenges and a commitment to updating the product on a regular basis to take advantage of new and important trends specific to CLM products. This also means introducing a new product for support into your portfolio of applications.
In comparison, add-on modules are frequently introduced as an after-thought and when this happens, the functionality and vendor focus will often be diluted relative to the focus of the vendor's respective primary offerings. Add-on modules are often included for "free" or a nominal charge as part of the platform; however, the cost of customizations and configuration management, along with the unnecessary "bloat" associated with the primary platform user experience, often leads to limited adoption and success. If considering an add-on module, please make sure that the appropriate level of due diligence is factored into the true Total Cost of Ownership.
Contract Management Software's Ease of Use
Our observations when it comes to maximizing user adoption and achieving a low total cost of ownership is that ease of use will have the most impactful effect on success with the contract management system. Leveraging high-performance, browser-based, modern user experience architectures, optimized for ease of navigation, configuration, and personalization has become one of the most important factors to consider. Providing guidance and depth of knowledge on this front can help steer the process in the right direction.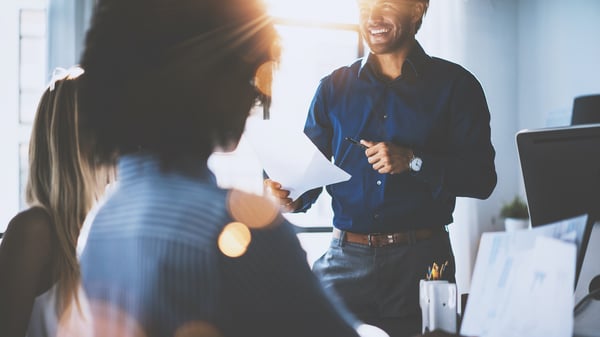 Contract Data Ownership Considerations
Your user community will most likely be consumed by the functionality and user experience and at a marginal level, be concerned about where the data and contract documents reside. However, as the steward of information governance, a role that is often assumed by the role of CIO or CISO, the need to have clarity on where the data lives, how it is backed-up and clarity on disaster recovery, is of vital importance to protect your organization's digital assets. Generally speaking, there are three directions that we have observed; a) On-premise, b) Cloud-Proprietary and c) Cloud-Hybrid.
Given that so much is already understood regarding On-premise, this article will provide a summarized comparison of Cloud-Proprietary vs. Cloud-Hybrid. When data is stored in a vendor's cloud platform, the data will reside where the vendor has established relationships with their respective data centers; these may or may not align with your organization's data sovereignty requirements; often dictated by the companies and countries of which your organization conducts business. It is also important to gain clarity on disaster recovery and normal backup processes to ensure that the data complies with your data ownership governance policies. In comparison, Cloud-Hybrid solutions are becoming understandably more popular as software vendors deliver SaaS application stacks; however, the contract data and documents are stored on your organization's storage platforms such as MS Office 365 or Azure, Amazon, Box, Google Workspace or other such storage platforms. When optimally constructed, the Cloud-Hybrid should afford your organization the ability to store CLM data and documents in the data locations (primary and backup) that are consistent with your organization's information governance and data ownership policies.
Live-In vs. GoTo Contract Management Software Platform Alignment
It can be observed that in most cases, higher user-adoption and success will come when an application is elegantly placed where your users "live" rather than forcing them to "go to" a location to access the application. In the world of CLM systems, this is certainly no different; however, the diversity of users and how they need to access the CLM software needs to be carefully considered when making a product selection. In certain respects, this is linked to the purpose-built vs. add-on module selection. For example, if you purchase a CRM-based CLM-add on, it is worthy of considering if the majority of your users that need access to the CLM system actually live-in the CRM system. If they are rarely in it, and it serves as a GoTo location, limited adoption may be experienced. To this end, we have found that "surfacing" CLM systems into diverse Live-In locations often produces optimal results. In this regard, it may be that your contract professionals Live-In the CLM system; however, your salespeople may need an interface to the CLM system within your organization's CRM system. Likewise, access to contracts for your ERP users may also be introduced by having a rich ERP Live-In experience.
While these factors do not represent every technology consideration; they do represent the four primary technical areas that CIOs can make valued contributions to product selections. Other high-value areas include Business Requirements Analysis/Methodology in which they can often assist in terms of providing more insight into product comparison assessments, realistic schedules, cross-product integration requirements, and project performance metrics. Setting proper expectations for project costing/spend and total cost of ownership as well as effective Change Management programs are typically in the CIO's wheelhouse as well and are worthy of being considered.
Speak with Sales
Our Contract Management Specialists have no less than 10 years' experience helping clients address their contract related challenges. We'd love to help you, too!
Get Started