CONTRACTS 365 X ESIGNATURE
Adobe Sign and DocuSign integrations keep contracts moving.
Contracts 365® makes it easy to move your organization to a fully digital and highly automated contracting process. Our contract management software, natively integrated with leading electronic signature software like Adobe Sign and Docusign, ensures full visibility of end-user activity, and that fully executed documents are safely returned to your Contracts 365 repository.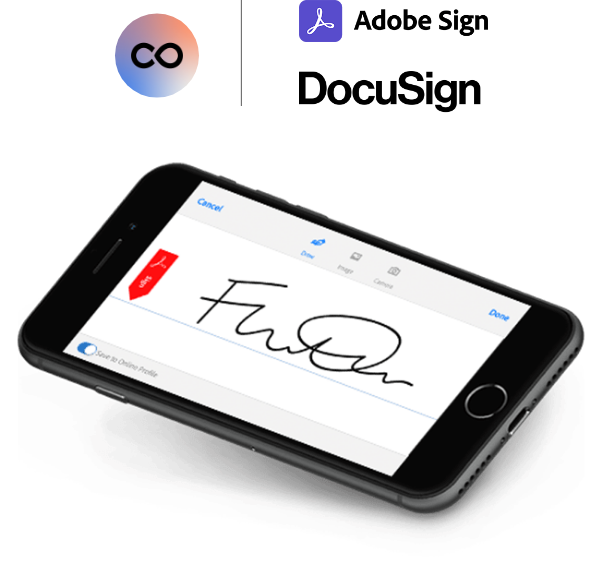 Seamless integration
With esignature fully integrated into the contract lifecycle process, users send and track esignature envelopes for Adobe Sign and DocuSign without ever leaving Contracts 365.

End-user
ease of use
With Adobe Sign and DocuSign, contract signatories and end users can sign forms anywhere, on any device. No need to log in or download software. And compliance and security come built-in.

Effortless execution
Signed contracts are automatically imported back into Contracts 365, their status is updated, and the appropriate internal and external contacts are notified.

Improved intelligence
Business users can easily view key tracking data to know when recipients receive, view, reassign, sign, and forward the esignature envelope, to ensure key milestones are being met.
FOR EVERY BUSINESS ROLE
How can Contracts 365 help you?
Ready to try Contracts 365?