4 Key Points to Enhance Your Understanding of SharePoint On-Premises and Office 365
by Emily Goh-Marchese on April 14, 2017
Microsoft SharePoint is one of the most ubiquitous software platforms – ever. According to Microsoft's blog, "SharePoint supports 2 out of 3 information workers in the enterprise." Jared Spataro, Microsoft's General Manager, revealed in a conference that SharePoint brought about "double digit growth for each of the last 18 quarters,c – faster than other Microsoft products. A Google search of the term returns 38 million results (in .93 seconds, if anyone is counting). By comparison, the most searched Google term of 2016, Powerball, returns 11.8 million results.
Initially a document management solution, Microsoft SharePoint is an extremely versatile collaborative platform which can be leveraged for a variety of different uses including Enterprise Content Management (ECM), Intranet/Extranet, storage system, project collaboration and Contract Management. Historically available only as an On-Premises solution, SharePoint can now be delivered to your organization through a variety of different means.
More specifically, the advent of the Cloud greatly broadens an organization's options and access to SharePoint. With 80% of Fortune 500 companies leveraging the Microsoft Cloud, it is an obvious consideration for many organizations. However, understanding exactly what is included within the On- Premises and Office 365 versions and what is not, the pros and cons for each, and how they can be accessed within an organization remains confusing.
Well, fret no more for Team Corridor Company is here to help you better understand these platforms and your options! Read on!
Defined: SharePoint On-Premises & Office 365
(…and, yes… despite the fact that it admittedly sounds odd, "On-Premises" is the correct term!☺)
SharePoint On-Premises: "Microsoft's browser-based content management system that allows a centralized, protected space for document sharing and collaboration" (Collab 365), installed & hosted in an organizations' physical server room or on 3rd party servers (i.e., Rackspace).
Office 365: "A cloud-based service, hosted by Microsoft, for businesses of all sizes. Instead of installing and deploying SharePoint Server On-Premises, any business can subscribe to an Office 365 plan or to the standalone SharePoint Online service." – Microsoft –
Differences: 4 Key Points
POINT I: COST
Before one concludes on the best option for his or her organization, it is paramount to understand the expenses related to each including the initial investment cost, ongoing maintenance costs, and the cost of the resource necessary to implement and support the application.
SharePoint On-Premises: An On-Premises solution requires the purchase of the software licenses themselves, generally in the form of a perpetual license, as well as ongoing maintenance or Software Assurance fees. In addition to these costs, it is necessary to factor in the expenses associated with the physical assets which are necessary to host the application as well as the resources that are required for both the initial setup and ongoing maintenance of the software and the physical assets.
Office 365: Conversely, Office 365, is a subscription-based service where the end user is billed on an annual basis for the number of users and associated subscription level. While resources may be initially required to understand and configure the solution to meet certain business requirements, the ongoing maintenance and support of the application and physical assets are bundled into the subscription fees.
POINT 2: SECURITY
Security is a broad topic which includes both physical and virtual security. From protecting physical assets to limiting access to and breaches of end-user data, security is of paramount importance in the present-day business environment. Case in point: PwC's recent survey notes that 51% of respondents actively leverage threat intelligence tools to mitigate security risks.
SharePoint On-Premises: For On-Premises applications, the IT team is responsible for the physical and virtual security of the solution. Measures which should be considered include setting up various physical protocols as well as the establishment of VPNs, DMZs, edge servers, role-based administration, monitoring updates, anti-intrusion measures, virus protection, and much more.
Office 365: As a Cloud service provider, Microsoft is able to "leverage economies of scale" to ensure top quality security. Designed in accordance with Security Development Lifecycle principles, every phase of development necessitates the inlay of various security requirements including Threat Modeling, Static Analysis, Dynamic Analysis, Fuzz Testing, Final Security Review (FSR), and many others.
POINT 3: CUSTOMIZABILITY
Many are unaware of the differences between SharePoint On-Premises and Office 365 in terms of the ability to customize the application. Customization on SharePoint refers to the amount of flexibility one has to change site structure and appearance, insert additional content, and make edits to site settings (assuming that you have the permission to do so).
SharePoint On-Premises: SharePoint On-Premises provides your IT team with tremendous flexibility to customize your sites. Within this versatile environment, your development team has the ability to efficiently apply custom settings throughout the entire site as well as to effectively build solutions for employees.
Office 365: While Microsoft does permit its users to build custom theme elements such as custom logo, background image, accent color, navigation bar background color, text and icons, the Office 365 environment lacks the customizability of SharePoint On-Premises.
POINT 4: SUPPORT REQUIREMENTS
Your people, their availability and their domain expertise are the predominant support considerations which should be reviewed when concluding on the best option for your organization. Do you have sufficient people to deploy and manage the application and supporting farm? Are they available to address issues, upgrade to new versions, and apply patches? And, how familiar is your IT team with SharePoint?
SharePoint On-Premises: To deploy SharePoint On-Premises, organizations will need to procure servers and hardware. The IT team (or a third party such as Managed Service Provider, MSP), will then be responsible for maintaining both the application, itself, as well as the hardware where it is installed. Included in the application maintenance are patch management, physical security, SLA's, etc.
Office 365: Installed on the Cloud, organizations will see a reduced reliance on internal resources (aka IT team). Not only is there no need to purchase any hardware; patch management, physical security, etc. are handled directly by Microsoft. The process of setting up SharePoint in the Cloud is as simple as taking your credit card out and browsing through Microsoft store (available in both physical locations as well as Microsoft Online Stores)!
Assessing which option is best for your organization requires careful examination of your business prerequisites – the availability of your internal resources, your security requirements, both your capital expenses and operating budgets as well as the level of customization your organization needs.
Concluding which option is best for your organization requires a thorough understanding of the differences between each option.
With this blog, we hope that we've helped in this endeavor. Easy, peasy, lemon squeezy.
________________
¹A Managed Service Provider (MSP) refers to a third party organization helps its client(s) to manage their system.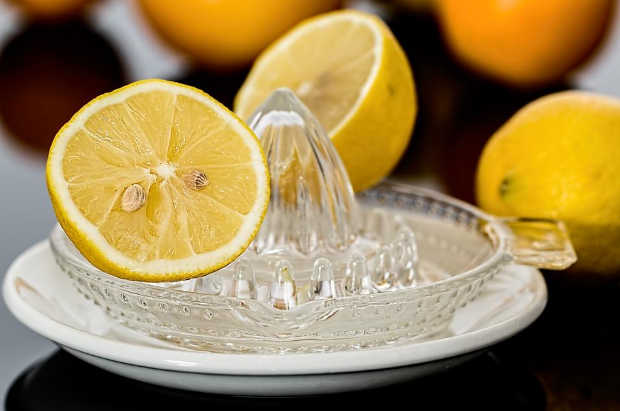 Speak with Sales
Our Contract Management Specialists have no less than 10 years' experience helping clients address their contract related challenges. We'd love to help you, too!
Get Started