How the Right Contract Management Software Improves Accountability in Higher Education Institutions
Accountability in higher education institutions has been an on-going national issue over the past decade. Control of costs, elimination of duplication, and evidence of other inefficiencies are the focus for legislatures and higher education regulating and coordinating agencies. Spurred by rising college costs, higher debt service, diminution in quality and productivity of higher education, and questions about higher education institutions' mission and its relative value, policy makers are shining a spotlight on this topic.
Like other organizations, higher education institutions enter into a diverse range of contract types. Their 'suppliers' extend from multi-national companies to individual consultants, while their 'clients' include students, sponsors of research, and licensees of intellectual property. A sampling of the contract types likely in use include:
• Amendments
• Confidentiality Agreements
• Funded Research Agreements
• Letters of Undertaking (LoU)
• Material/Data Transfer Agreements (MTA/DTA)
• Memorandums of Understanding (MoU)
• Software License Agreements (SLA)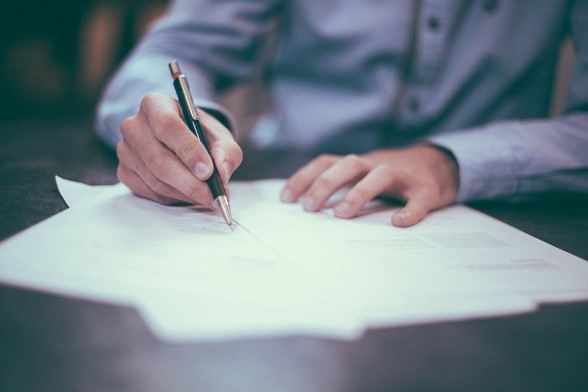 Given the competitive nature of higher education and the need to compete for status and funding from both government and private sources has increased dramatically, universities have limited room for error - whether it is building a new gym room, engaging a new food-service company or maintenance of facilities. According to Leveille 's paper "Accountability in Higher Education: A Public Agenda for Trust and Cultural Change", higher education institutions face an increase in pressure to adopt "the business model" with a greater concentration on "the bottom line".
Proper management of the contracts which govern these endeavors has become critical. Well written and properly managed contracts provide universities with the following benefits:
• Keep track of important deadlines and obligations
• Protect universities' sensitive information
• Track special discounts for higher educations
• Ensure compliance with rules and regulations
• Prevent misinterpretations about research material/data transfer
• Provide funding for research purposes at the university
Two Real World Examples of Contract Management Gone Awry
Late 2016, Syracuse University filed a lawsuit against its own law firm, Bond, Schoeneck & King as they failed to "include a key liability clause in a project development contract with Cameron Hill." The failure to include a "time is of the essence" clause resulted in construction delays and a failure to secure financing from the contractor's side. Ultimately, the University was unable to fulfill its obligations on building a new fitness center and bookstore for its students.
In May of 2011, Montclair State University sued Oracle for alleged Enterprise Resource Planning (ERP) software project failure. This botched plan cost the University approximately $20 million more than its original budget. According to Montclair State University, Oracle "failed to deliver key implementation services, caused critical deadlines to be missed, refused to make available computer resources that it had promised, failed to deliver properly tested software, and overall, failed to manage properly the project."
Contract Management Done Right
The International Association for Contract and Commercial Management (IACCM) notes that contract automation can accelerate negotiation cycles by 50%, reduce erroneous payments by 75 - 90%, and cut operating and processing costs associated with managing contracts by 10 - 30%. If you're unfamiliar with Contract Lifecycle Management (CLM) software, it is a solution which addresses all aspects of a contract's lifecycle – including contract creation, contract negotiation, contract signature and compliance and obligation management as well as reporting, alerting and escalations.
With the right contract management software, Syracuse University would likely have used its own contract templates. These templates would have included all contractual provisions important to the university. Not only would changes have been redlined, but depending on the risk profile of the changes, they may have potentially required approval as well. The university could have readily avoided the construction delays and downstream litigation with its own law firm.
Similarly, a contract management software solution would have supported Montclair University's ability to not only manage the budget of the project, but also track and ensure that all contractual obligations due to the university were fulfilled in accordance to the provisions of the contract.
Lessons Learned
Contracts exist everywhere – and play a major role within universities. As universities are being held to the same business standards as other corporations, it is important that they manage their contracts with the same level of scrutiny. Contract management software applications provide a tremendous amount of value within university environments because minimizing mistakes – whether it is inability to fulfill your institution's goal or losing money due to missed deadlines and obligations – strengthens your higher education institution's accountability.