Customer First Cloud Architecture is a game changer in the world of cloud-based contract management solutions.
Contracts 365 Customer First Cloud Architecture provides all of the conveniences of a SaaS based application without the security risks associated with a third party cloud. Put simply, Contract 365 provides you, our customer, with direct control over one of your company's most important assets, its contracts. By leveraging your Microsoft cloud as the data and document repository, we collectively ensure that your corporate security policies are observed, and that your data is under your control.
Contracts 365 Puts You In Control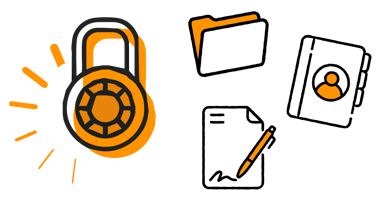 Leverage your existing Microsoft technology investments
Ensure compliance with your corporate data protection and security policies
Maintain ownership and control over your important contract assets
We create Contract Management Champions with our
Award-Winning PassageOne™
Customer Success Process
Implementing your first, or even your third contract management solution can be a daunting task. So daunting that many companies either put off the decision to implement one or go with an overly basic system that isn't much better than using email and spreadsheets. We recognize the challenge and have built our award-winning PassageOne implementation process entirely around your success. We guide you through every step, providing education and insight to ensure you achieve your business goals.

1 Discover
We explore and document your unique contract management needs, your business goals and your vision of success
2 Educate
Our 20+ years of CLM experience is interwoven into our process as we provide ongoing education and share our CLM best practices with you

3 Create
Armed with a deep understanding of your needs, we configure Contracts 365 for your specific use cases and business goals

4 Train
Throughout this process, we train you to be self sufficient on every part of your new contract management system

5 Launch
As you launch Contracts 365 throughout your organization, we are there to support you every step of the way

6 Succeed
After launch, we have regular touchpoints to measure progress against your business goals, and make any adjustments to ensure success
Get in Touch Today
Discover the effortless way to manage and close more contracts.