The Natural Synergies Between Office 365 & Contract Management
Microsoft has served as the foundation of contracts in that MS Word is the primary vehicle in which contracts are drafted, negotiated, and finalized. The foundation expanded when Microsoft initially introduced SharePoint back in 2001 as a repository was born; one where contracts, both draft and executed) could easily be stored along with some basic metadata. For law firms, legal departments and all other business functions impacted by contracts, Microsoft's support for contract management; albeit limited, was formally established.
Fast forward 20 years to the present and Microsoft has once again expanded that foundation to offer a much more robust and power platform for the management of contracts through the Microsoft Dynamics 365 (formerly referred to as Office 365). In fact, the depth and breath of Microsoft Office 365, coupled with Microsoft's renewed interest in the legal world, is changing the landscape once again as organizations of all sizes and shapes look to leverage their Microsoft investments for managing important content, with contracts being on their radar. For when optimized properly, Microsoft 365 serves as a foundation for securely leveraging the cloud for contracts, managing risks, employing AI/ML for content extraction and more broadly, driving contracting further towards a true digital transformation.
The purpose of this blog is to illuminate how Microsoft Office 365 is specifically addressing key Contract Management requirements and to also point out where gaps exist and are being filled by companies such as Contracts 365 and its contract management offering. As a point of reference, Contracts 365 elected to build its next generation contract management software, Contracts 365™ on the Microsoft 365 platform and specifically for Microsoft customers. While we could have chosen a different path to build our next generation contract management tool (e.g. Amazon, Box, IBM, Salesforce, proprietary, etc.), we recognized very quickly that Microsoft 365 was the optimized platform to be leveraged to realize a complete contract management solution that addresses all dimensions of cloud-based contract management.
The Rich Functionality of Microsoft Office 365 for Contract Management
When one first looks at the breadth of capabilities associated with Microsoft 365, it can be incredibly overwhelming as Microsoft 365 has become a catch-all for so much rich functionality. Starting with the known and moving into the less known; Microsoft 365 includes MS Word, MS Excel, MS PowerPoint MS SharePoint Online and of course Outlook/Email. However, it has rapidly expanded to include Teams, One Drive, OneNote, SharePoint Online, Forms and other functions. Other waves now include powerful Information Protection with "Sensitivity Labels" for securing content, "Retention Labels" for proper archival, Data Loss Prevention (DLP) for ensuring content is not inappropriate distributed and full compliance centers and management. And the list continues to grow with the Power Platform (forms, workflow, business intelligence and more). With all of these moving and integrated parts, it is no wonder that people and companies can get confused in terms of defining a meaningful plan of attach relative to contract management.
In the context of Contract Management, new boundaries have been defined and expanded to accommodate the need for digital transformation; of which every organization is undergoing in some capacity. Whereas MS Word, MS Excel, MS Outlook/Email, MS SharePoint and at times, MS PowerPoint could serve as the original boundaries for enterprise contract management, the boundaries have most definitely shifted outward. Today, contract professionals are quickly adopting or planning to adopt the use of Microsoft 365 features such as Teams, OneDrive, Information Protection and under the Power Platform. With these capabilities in hand, a fairly robust contract management platform can be established for the managing contracts related to sales teams (sell-side), procurement teams (buy-side), partner contracts, distributer contracts, employment contracts and more. Reverting back to the "foundation", it is has undoubtedly expanded to provide Microsoft customers with a wealth of features in which to choose as they contemplate their contract management strategy.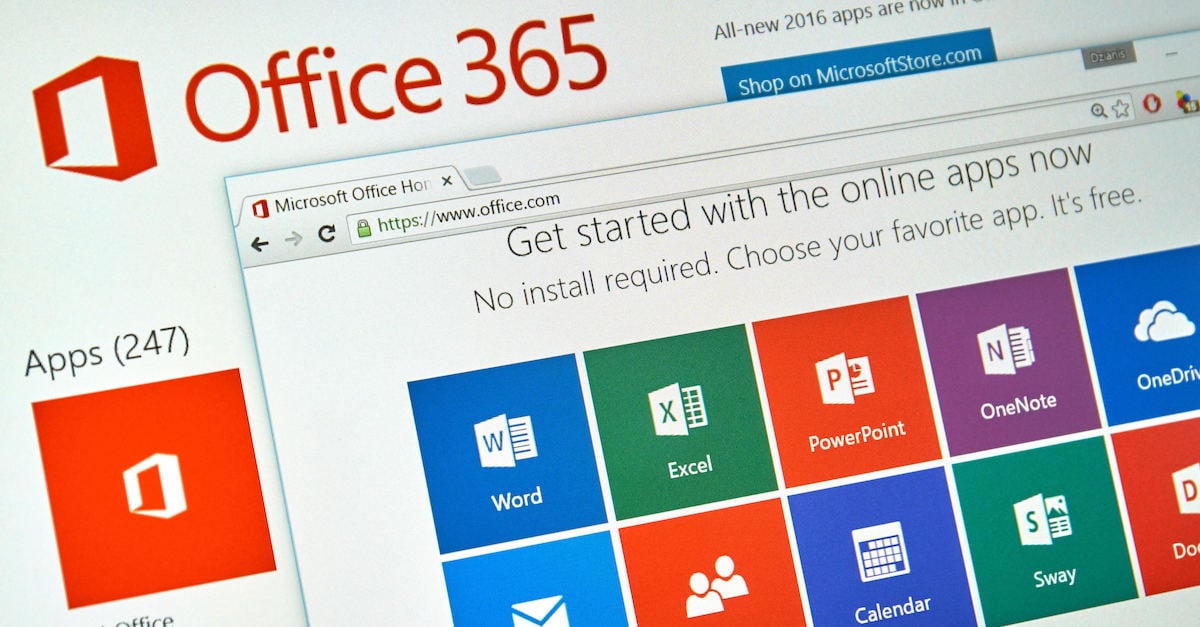 The Flexibility of Microsoft Office 365 for Contract Management
However, there is a cautionary metaphorical story to be shared by our CEO, Russ Edelman, on the magnitude of such a platform. The metaphor that he shared is one in which Microsoft 365 could be analogous to clay, ready to be molded and sculpted to support specific business functions. Anyone close to the Microsoft eco system knows this is in fact one of the primary benefits of the platform; it can and is being successfully used for a variety of business functions (have you checked out Microsoft's current market valuation of late – hovering around the 2 trillion-dollar mark… than you Satya!). Going back to Russ's metaphor, he even suggested that Microsoft 365 is not just clay, it is in fact pre molded plates, bowls, serving platters, mugs, etc. ready to be painted and baked to accommodate your organization's specific business requirements. Yet it is here that caution is introduced in the metaphor. Russ shared that in his experience businesspeople, and those, focused on contract management software solutions, typically do not have the bandwidth and interest in the painting and baking process; rather, they need to deliver comprehensive contract management solutions that meet the needs of the business, the users and can readily align with IT and security compliance concerns. In short, and to complete Russ's metaphor, they need the finished goods with the flexibility to place those finished goods in the right rooms and without much effort.
How Contract Management Software can Fully Leverage the Benefits of Microsoft Office 365 For You
And it is here that software solutions such as our Contracts 365™ product play an important and distinguishing role to ensure that the Microsoft 365 foundation is fully leveraged; yet it is done so with the understanding that Contracts 365 delivers the fully baked solutions needed by organizations in pursuit of a comprehensive enterprise contract management platform. It is important to stress that what makes Contracts 365 possible is the underlying features and capabilities of Microsoft 365; without Microsoft 365, Contracts365's contract management software would be implemented with completely different technology stacks. A few examples of where Contracts 365 goes above and beyond in providing a fully baked solution include the following:
Reimagined Contract Management User Experience
While we truly love the SharePoint Modern User Experience, we recognized the importance of having diverse user experiences that were designed for the occasional business users as well as the demanding needs of contract professionals. In this capacity, Contracts 365 has been designed from the ground up with a completely focused set of user experiences specifically catering to those who need to participate in the contracting process; be it partially or fully.
Automated Document Assembly
The introduction of a simplified 'wizard' form which can be used to select key information pertaining to the contract and then have the contract get automatically generated from your standard templates is a critical part of contracting and one not found in Microsoft 365.
Negotiation & Collaboration
A seamless experience in sharing contract documents with internal and outside people, coupled with the ability to automatically redline documents, is a fundamental value add that most contracting professionals require to do their jobs.
Contract Centric Workflow
Out of the gate, Contracts 365 has pre-defined workflows designed specifically for contracting, which can be easily adjusted to reflect the unique needs of contract types and categories.
Obligation Management
A clear-cut and highly accountable need for managing contract obligations is often needed. Obligations may be one or two commitments associated with a contract or they may represent an on-going series of steps and processes that can be employed automatically throughout the lifecycle of a contract. This allows for contract risks to be mitigated and at times, take advantage of upside opportunity (e.g. quantity discounts which are forgotten about with vendor purchases after certain volumes are achieved).
Contract Reporting and Dashboarding
The proverbial hunt for a contract; coupled with the production of contract reports and automated expiration notifications should be measured in second or minutes and not hours or days. Contracts 365 has a fit-for-purpose contract report generation tool that comes with a collection of standard reports.
The Future of Contract Management for Office 365
As Microsoft continues to introduce new functionality (e.g. Microsoft Viva) into the Microsoft 365 foundation, Contracts 365 is doing the same to leverage such functionality and build out contract management specific capabilities; some of which leverage the new Microsoft 365 capabilities and some of which are simply above and beyond what Microsoft 365 introduces. However, it is the combined mite of the Microsoft 365 platform, coupled with the acute potency of Contracts 365, that allows for the heightened value to be very quickly realized for the management of your contracting needs.
Contracts 365 –the Leading Contract Management Software for Microsoft 365 customers
Contracts 365 is the leading contract management software for businesses that run Microsoft 365. With usability, functionality, and security at the forefront of development, Contracts 365 addresses all aspects of the contract lifecycle through a modern, intuitive interface specific to your users. With over twenty years' of experience and thousands of satisfied users, Contracts 365 can take your business's contract management to the next level. Get in touch today for a no-obligation conversation about how contract management software can enhance the efficiency of your business.
I