Why Microsoft Dynamics 365 is - or is not - perfect for contract management
As I sat down to write this blog, I repeatedly thought to myself that I drew the short stick on this one. My blog topic – or shall I suggest, my blog challenge – "Why Microsoft Dynamics 365 is perfect for enterprise contract management". I, of course, work for a contract management software company so I have an extensive background in contract management and the variety of different contract management software offerings. And, as my company also offers a contract management product which integrates into Dynamics 365 CRM, I also have a fair amount of familiarity with this topic. But, a piece focused on why MS Dynamics 365 is perfect for contract management is not one where I have a tremendous amount of experience.
So, like all good researchers, I googled my topic. My search terms included the obvious: "Why Microsoft Dynamics is perfect for contract management". I then changed it up a bit: "Why Microsoft Dynamics is perfect for enterprise contract management". And, then "Why Microsoft Dynamics is the perfect tool for your contract management needs". With few relevant search results, I concluded that my search phrases were too specific. I decided to bring things up a notch: "Microsoft Dynamics as a platform for contract management", and then "Microsoft Dynamics 365 for contract management". While I was excited to see that one of my prior blogs on a related topic, "Microsoft Dynamics 365 and Contract Management: Connect Sales and Legal Systems for Positive Gains", ranked quite nicely for this search term, I was not happy to learn that there is not much information on this topic.
As it turns out, Microsoft Dynamics 365 is not perfect for enterprise contract management. I'll say it again: Microsoft Dynamics 365 is not perfect for enterprise contract management.
Microsoft Dynamics 365 CRM is a Leading Customer Relationship Management Tool
Microsoft Dynamics 365 CRM, also known as Microsoft Dynamics 365 Customer Engagement (CE), is perfect as a customer relationship management or CRM tool. It is a leading tool for managing your customers, and your organization's sales opportunities. It is not the perfect tool or platform to manage your contracts. And, not because there is anything wrong with the platform or there are any shortcomings; rather, it isn't designed as a contract management application.
And, while my research provided several leads on how it can be configured to leverage workflows and case management for direct contract requests to your legal team as well as how it can be integrated with third-party e-signature products for efficient contract execution, it provides only a fraction of what an organization needs to effectively manage its contracts.
A robust contract management application supports a wide range of functionality including a contract-specific repository with complex contract relationship support, collaboration, negotiation, searching, workflow metrics, and tracking, reporting, and dashboard, alerting, and obligation management. It does so for both buy-side and sell-side contracts whereas your CRM tool namely addresses your sell-side engagements.
Even if you are willing to forgo the more robust CLM functionality, and your organization elects to only focus on sell-side contracts, the effort required to configure Microsoft Dynamics 365 to mimic a contract management application as well as the downstream support requirements is not effort well spent. The existing demands on your IT Department as well as the general availability of many SaaS based contract management software applications – our solution or others - suggest that an out-of-the-box contract management solution is a far better investment.
The Growing Value of Microsoft Dynamics 365
Microsoft Dynamics 365 can and does deliver tremendous business value to many organizations. Over the past few years, it is progressively broadening the footprint to whom it delivers such value. Dynamics 365 has become one of the top five customer relationship management systems in the market along with Salesforce, SAP, Oracle, and Adobe. Its popularity continues to increase with staggering growth; a few data points of which you are likely unaware: Microsoft cited in the FY 20 Q2 earnings report an increase of Dynamics revenue of 12%. This increase in revenue was driven primarily by the growth in Dynamics 365. Q3 revenue growth for Dynamics 365 was noted at 42% with Q3 in at 47%, Q4 in at 42%, and Q1 2021 growth figures in at 38%.
An obvious question presents itself: "What is driving such growth?" This growth is attributable to three main factors. First, the SaaS based CRM environment is experiencing tremendous growth. According to various reports, CRM software is now the biggest software market in the world, its growth is not slowing down, and CRM revenues are expected to reach $80 billion by 2025. This growth is particularly focused on the SaaS market as opposed to the on-premises market. By way of clarification, Dynamics is Microsoft's on-premises product whereas Dynamics 365 is their SaaS-based product. Also worthy of note; Dynamics 365 consists of various modules including F&O, though for purposes of this blog, the focus is primarily on the CRM tool.
Similarly, Office 365 revenue continues to grow with 21% year over year growth reported from 2019 to 2020. The Office 365 suite – now rebranded as Microsoft 365 - includes such productivity tools as Outlook, Word, PowerPoint, Excel, Teams, OneDrive and SharePoint. While Dynamics 365 is not part of the Microsoft 365 suite, it is a natural extension for many companies. A company who has adopted Microsoft 365 already has the blessing of its IT, Compliance and Executive Management Teams – thus paving the way for Dynamics 365. The SaaS based nature of the application and the end user's familiarity with the Microsoft model also enable end user adoption and provide for a more seamless rollout.
Last, and perhaps most intriguing, is Microsoft's 2016 acquisition of LinkedIn. The transaction, highly competitive as Salesforce also engaged in a months long bidding war for the asset, was valued at $26.2 billion. It resulted in LinkedIn's retaining its distinct brand with LinkedIn's CEO, Jeff Weiner, reporting directly to Microsoft's CEO, Satya Nadella. Says Nadella, "The LinkedIn team has grown a fantastic business centered on connecting the world's professionals. Together we can accelerate the growth of LinkedIn as well as Microsoft Office 365 and Dynamics as we seek to empower every person and organization on the planet". While the results of the acquisition are still being realized, one of the focus areas was to introduce synergies between the LinkedIn platform - and specifically the LinkedIn Sales Navigator tool and Dynamics.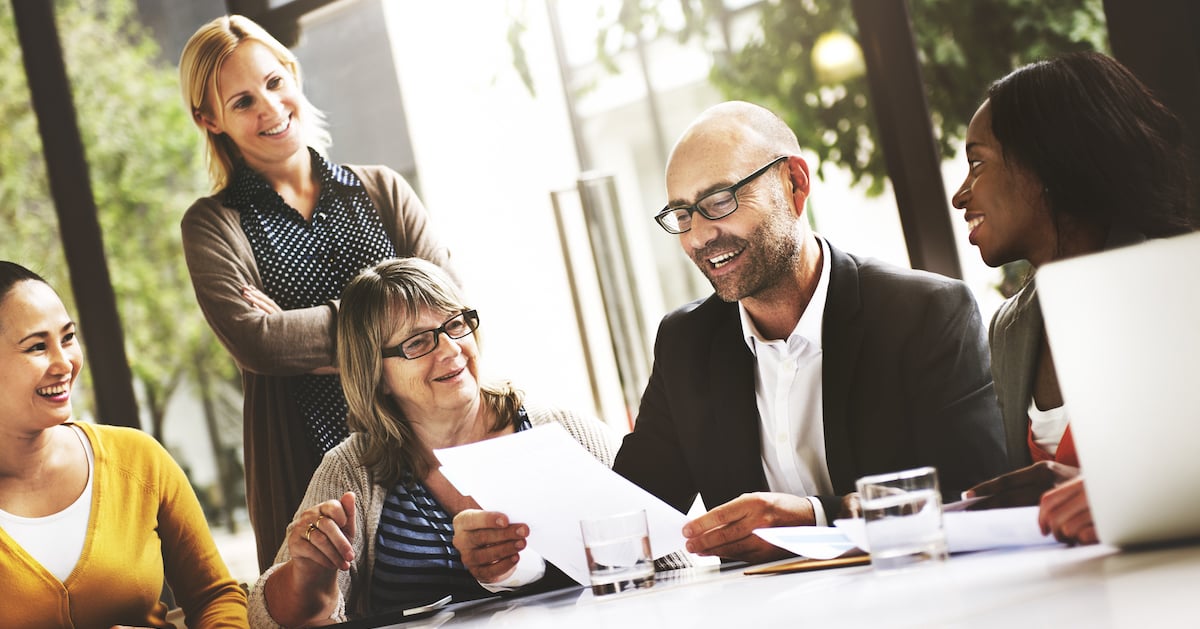 Microsoft Dynamics 365 and Contract Management
MS Dynamics and Dynamics 365 are customer relationship management systems that primarily empower your sales teams to manage their sales opportunities. More specifically, Dynamics allows your sales team to manage its prospects and customers, to track opportunities and renewals, and to schedule tasks related to both. Further, with Sales Navigator, your Sales Team can readily search the LinkedIn network for new leads and to save such leads directly as CRM records.
Empowering your reps with tools to allow them to close more deals and to do so faster allows your organization to recognize more revenue and to do so more efficiently.
The closing of sales opportunities naturally transitions into the contract management process. Put simply, closing a new sales opportunity requires a contract. Upselling an existing opportunity requires an additional order form, SOW or addendum to an existing contract. And, managing a renewal requires that the individual responsible for the renewal has at his or her fingertips various contract details including the term of the contract, the notice period for renewal or termination, and the ability to increase fees year over year.
So, if Dynamics 365 is not perfect for enterprise contract management, how does an organization leverage its existing investment in Dynamics while addressing its contract management needs?
Integrate Your Contract Lifecycle Management (CLM) into Dynamics 365
The answer is simple. Implement a contract management solution that integrates directly with Dynamics 365 so that your sales organization can do what they do best - in the application where they are most productive, Dynamics. Meanwhile, your contract managers can do what they do best in the application where they feel most comfortable, a contract lifecycle management application.
A solid integration between the two allows your Sales Teams to request contracts directly from Dynamics 365, and to access all of the contract information that they need to progress their opportunities. The customer and prospect information necessary to create the Counterparty and Contract records within the contract lifecycle management system can pass directly from Dynamics to the contract management software application. Sales reps can be empowered to monitor directly the progress of their contracts, renewal opportunities can be automatically created, and the data between the two systems can be synced. Inefficient and error prone processes are eliminated entirely including duplicate data entry efforts, manual request and creation processes, and unnecessary email update requests and responses.
A Win, Win. Contracts 365 for Microsoft Dynamics
One of our newly acquired customers recently shared that prior to implementing Contracts 365 for Microsoft Dynamics, their growing Sales Team requested contracts for their sales opportunities by sending an email to the General Counsel and his Paralegal. The contract management process proceeded through email communications and the final signed agreement was saved to a restricted legal folder on the network. Sometimes, these agreements were also saved to Dynamics 365, other times they were not. The final signed version was frequently inaccessible to the Sales Team. Upsell opportunities were a challenge as was the renewal process.
With the implementation of our Contracts 365 contract management software, the General Counsel and his Paralegal now have a SaaS based tool to effectively manage the organization's contracts. The contract creation process has been automated and they are able to benefit from the numerous efficiencies gained through the use of a CLM tool. They no longer need to spend unnecessary time fielding contract requests which can now be managed via a self-service automated model.
By augmenting this implementation with our Contracts 365 for Microsoft Dynamics module, the Sales Team also benefits from similar efficiencies. They have, from within their CRM environment, all of the information and tools that they need to rapidly progress their sales process.
A Win, Win.
Speaking of wins, that previously mentioned short stick transitioned into a very nice learning opportunity. While MS Dynamics is not perfect for enterprise contract management, Dynamics 365 CE is an outstanding CRM tool, and one which is ever increasing its market share. By coupling this with a contract management application, organizations can truly automate their entire contract lifecycle process.
Contracts 365 is the leading contract management solution for Microsoft customers. To learn more about Contracts 365 and our contract management solutions, please visit contracts365.com.
Speak with Sales
Our Contract Management Specialists have no less than 10 years' experience helping clients address their contract related challenges. We'd love to help you, too!
Get Started