A Fully Integrated Contract Management Experience for Dynamics
Contracts 365 for Microsoft Dynamics is a fully integrated Contract Lifecycle Management Solution that bridges the gap between Sales and Contract Management. When used in tandem with Contracts 365, it facilitates the complete synchronization of data and documents between your CRM and CLM Systems. Readily configurable, Contracts 365 for Microsoft Dynamics supports a wide range of use cases for Dynamics users including self service contracts, approval updates, and the real time visibility of your contract status without ever leaving Dynamics.


Feature highlights include:
Initiate requests for new contracts and supporting documents directly from within Microsoft Dynamics
Contract creation and pre population of data can be completed in as little as one click
View any related contract data, records, and documents for which you have permission
Search for and link existing contract documents and data to Dynamics 365 data entities
Bi-directional sync for the sharing and updating of documents, data and records between Dynamics and your contract management software application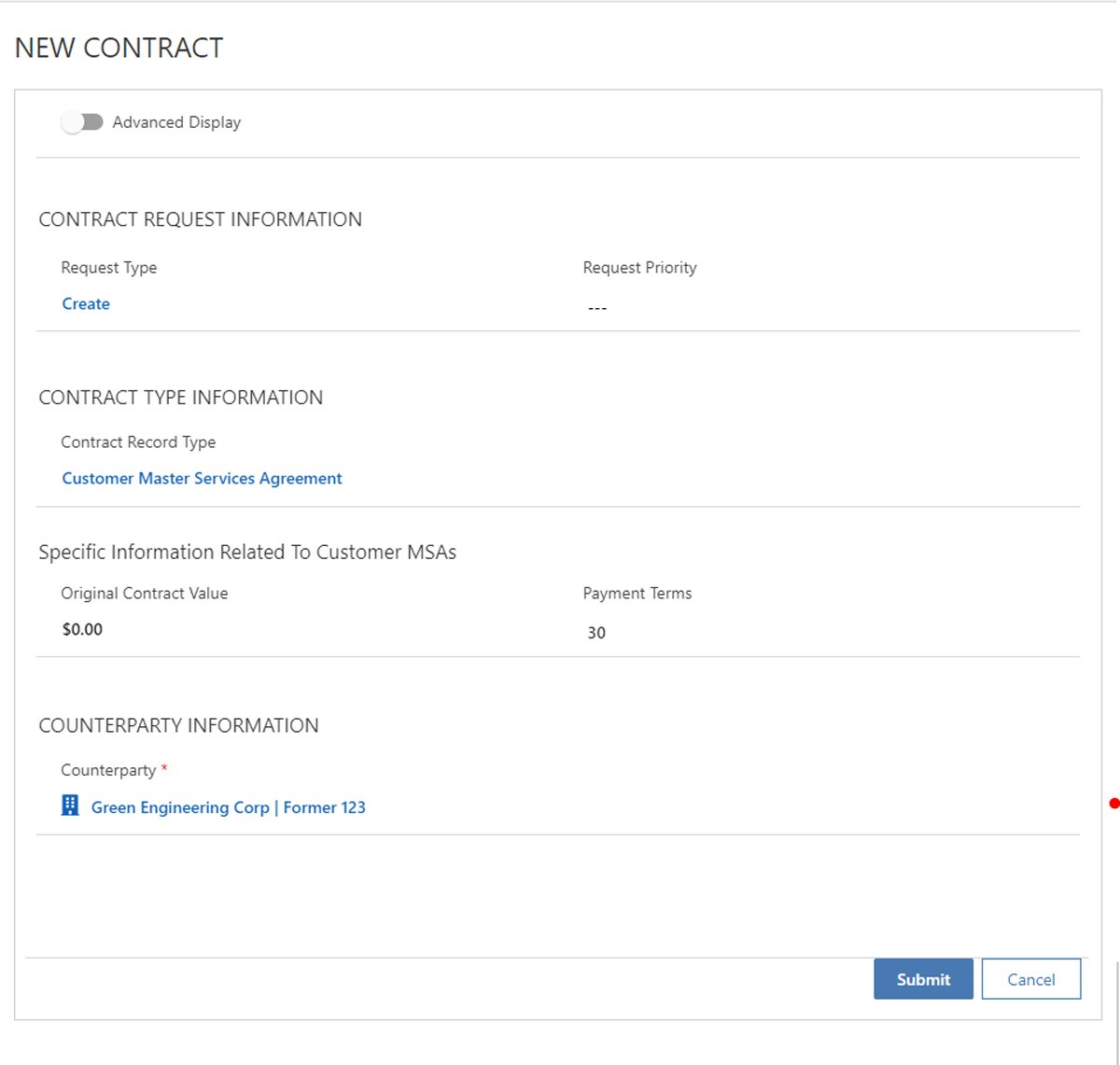 Request contracts and view realtime updates -
without ever leaving Dynamics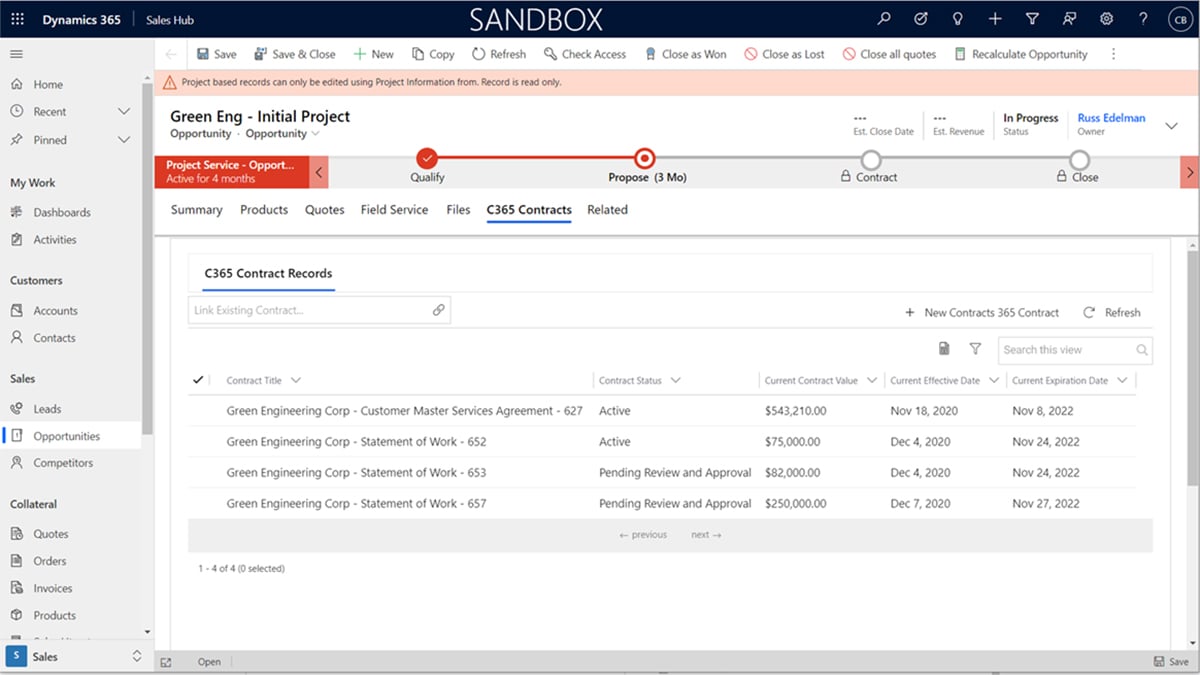 By integrating Dynamics 365 CE with your contract management solution, you empower your Sales Team to be more productive and to focus on what they do best – selling
The Business Benefits of integrating Microsoft Dynamics with your Contract Management Application:
Contract creation takes place in seconds from within the environment where your Sales Executive live, Microsoft Dynamics

Automatic data synchronization eliminates manual entry, saves time, and increases accuracy

Seamless integration enables transparency, communication, and efficient collaboration between Legal, Sales and other Stakeholders

Real-time data synchronization enables informed and timely decision making

Contract approval standards are easily enforced for consistency and improved compliance
Get in Touch Today
Discover the effortless way to manage and close more contracts.


Fully integrated contract management for Microsoft Dynamics 365 - At your fingertips
Our thoughtfully designed CLM module, working in tandem with Contracts 365 Standard or Enterprise Editions, provides a robust contract management experience for users operating in Microsoft Dynamics. The Microsoft Dynamics 365 Contract Managements Module, can easily facilitate the synchronization of data, documents, and all other important and applicable information between these two systems. Contracts 365 for Dynamics is extremely configurable and supportive of a wide variety of customer requirements. D365 contract management allows you to adjust the user experience, available features, and security access, to support a wide range of Dynamics user audiences and companies of all sizes, scales, and industries. What does this mean for you and your business? Contract creation happens in mere seconds, enforcing contract and approval standards is easier than ever, and time between sales and closing deals is slimmer than ever.
D365 contract management - A key to your business' success
A truly optimized contract lifecycle management process makes it easy and intuitive and easy for users to initiate, collaborate, and participate. Our D365 Contract Management Solution engages users operating within Dynamics with an experience that can be uniquely configured to the way they work with contracts related to their deals. Contracts 365 for Dynamics is the comprehensive solution that Dynamics 365 CE users have been waiting for. Ensure seamless integration between all departments, encourage intuitive collaboration throughout the company, and reap the benefits of real-time data synchronization to make timely, informed, and smarter business decisions. If you're ready to transform, revitalize, or totally revolutionize the way you process contracts—without leaving Dynamics—then the D365 Contract Management Module holds the key to your success. Crafted to be used as a CLM module in tandem with Contracts 365 (both Standard and Enterprise editions), Contracts 365 for Microsoft Dynamics will empower and revitalize your Dynamics process like never before.